Agora-Striving towards supply chain resilience with B2B integration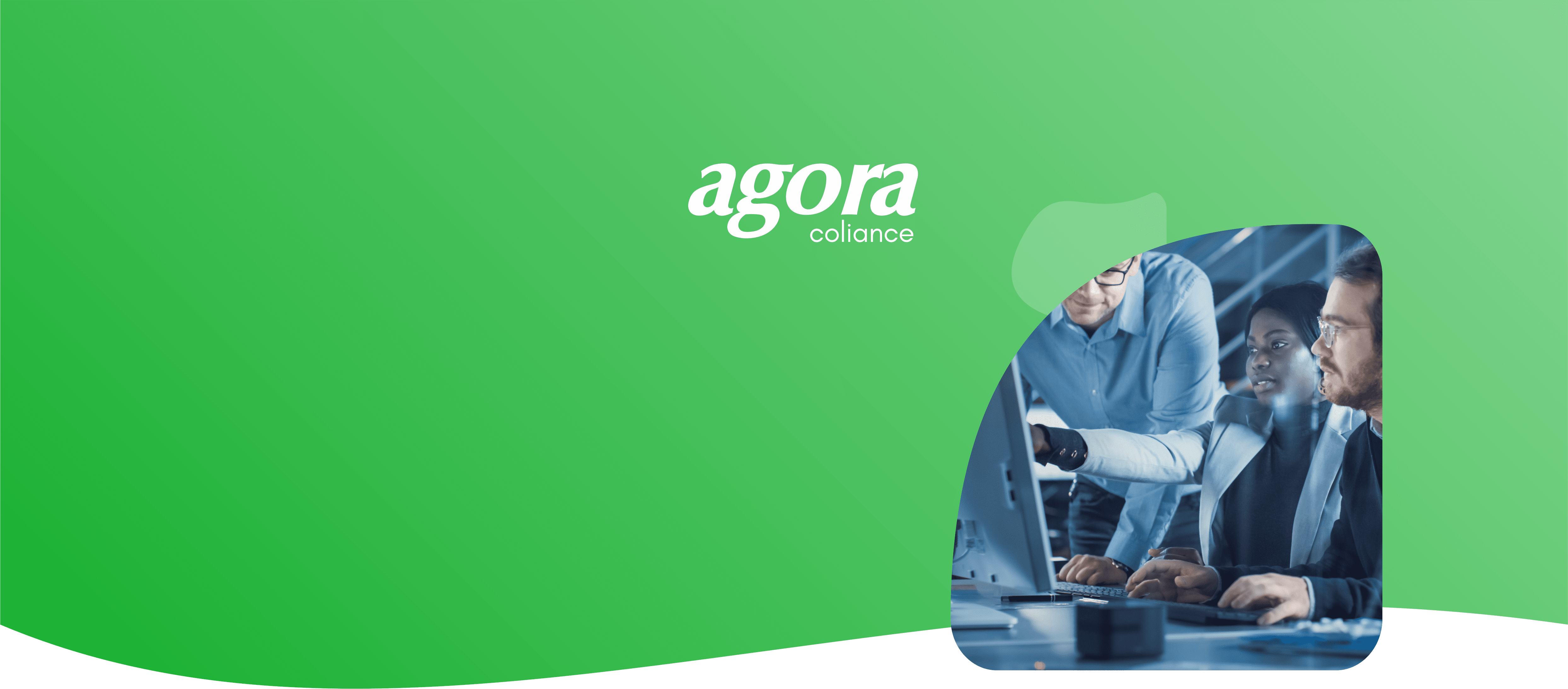 Agora - Striving towards supply chain resilience with B2B integration
As we try to recover from the global disruptions experienced in the last few years, many organisations have come to terms with the realisation that Supply Chain "uncertainty" is here to stay.
The words "Supply Chain Resiliency" are bandied about as an urgent necessity with the call for organisations to make their networks more 'agile'. To achieve this, we are advised to modify our B2B strategies and ensure we are prepared for futuristic changes in demand and supply. We are expected to operate with a focus on risk mitigation without sacrificing the cost and quality of our goods and services. This new operating mindset has pushed businesses to reconsider many aspects of their supply chain management. Operational goals remain unchanged, with top Supply Chain leaders at industrial companies and OEMs noting their top priorities as flawless order orchestration, real time inventory availability and accurate and on-time fulfilment.
So, what have the top organisations done to ensure they observe and apply the urgent requirement of resiliency and agility to their supply chain models?
Most organisations have considered or adopted: inventory stockpiling and cushioning, localisation and near shoring, supplier diversification as well as the implementation of strategic partnerships with key raw material suppliers. All helpful changes indeed, but these B2B diversifications have added new layers to the traditional supply chain management model that relied on standalone systems, with little or no data sharing.
As companies change from the simple process of production and provision, they realise that they can no longer operate with limited visibility and marginal real-time data.
In today's information age, we still require the traditional planning and proper management of inventory, shipping, and tracking, but we can no longer operate without the availability of performance analysis data to identify gaps, delays and errors or forego proper reporting. We can also no longer operate our supply chain management processes without complete visibility across all sectors.
This is why most organisations have chosen to fully digitalise their supply chains with robust B2B integration solutions. This adoption has ensured that their supply chain process is fully dynamic. Those who have successfully adopted B2B Integration are able to automate their sales across multiple sales platforms, they have a global view of their inventory, and they can create, update and process orders with on time delivery utilising pre-established SLAs. Most of all – they operate with scalability for changing strategies and growth that their ERP can manage.
They are now able to adapt to pandemics, political unrest and market disruptions in real time, not only incorporating, but easily managing the new layers required of successful supply chain management. This has helped them achieve 'Supply Chain Resiliency' as they gain access to the predictive, analytic and management capabilities that achieve supply chain 'agility' goals. 
While the opportunities and benefits of B2B integration are clear, actively incorporating a digitalised solution into an existing legacy system or completely embracing a new digital revolution for your company comes with an additional set of problems.
Firstly, the concern of high capital expenditure and secondly, the justifiable anxiety that surrounds the holistic integration of a new process. How can we effectively administer and manage connections between our critical and actionable data to boost our company's planning and production strategies? Moreover, what do we want our new B2B integration solution to look like?
Coliance has recognised the top Six requirements that all the new B2B integration adopters want to achieve in their drive to attain higher levels of supply chain performance:
The need to visualise the transactions you manage, empowering you with a true vision of your business.
A reduction in cost by avoiding errors and proper management of operating costs.
A simplified integration with your main supply chain systems such as ERP, WMS, TMS and OMS.
Shortening of trading cycles by establishing business partner links in hours not weeks.
Access to experienced consultants who are skilled in the latest technology.
Improving the integration with your smaller trading partners.
At Coliance, we offer managed service models that achieve all the above, optimising your supply chain operations, giving you access to experienced consultants and accelerating your business with reduced costs.
Coliance's secure managed B2B solutions will meet all your integration needs. We can empower your organisation to respond to customer demands and supply dynamics with optimised visibility into your entire supply chain.
This visibility will enable you to identify operational disruptions, improve your vendor performance, and, by token, boost your profitability, not to mention your competitive advantage.
This is a fully hosted and fully managed solution for your EDI transactions that includes process monitoring and accelerated Partner onboarding capabilities. The AGORA team will ensure seamless data flow between you and your customers, ensuring quick action on any problem that may arise.
Agora enables businesses to have a full EDI implementation without:
It also provides the following benefits:
Agora Managed Services – This is a service where we take on responsibilities for a customer's on-premise IBM B2Bi system.
This flexible solution allows customers to define what level of involvement they require from our team. From a simple, scheduled check and report, to full management of all your customer systems and the associated infrastructure. Coliance can integrate, extend and develop your systems, onboard new partners and provide support, consultancy and training at all levels.
Agora Managed Services also provides the following benefits:
In addition, Coliance offers IBM License Management (ILMT) as a service, which maximises your sub-capacity licensing advantage and protects you from being under-provisioned.
Digitalising your B2B supply chain and opting for a secured, managed integration solution is the optimal way to achieve resiliency to new supply chain challenges. However, it is important to choose a solution provider that delivers the experience you are seeking. AGORA overcomes the deficiencies that many B2B integration technologies suffer with today, with a substantial portfolio of connectors and APIs and advanced monitoring capabilities. Coupled this with IBM world class technology either on premise or in a safe and secure cloud environment.
If you want to get all the benefits of a managed service team today, then reach out to one of our experienced consultants. The time has come to empower your organisation to respond to new supply dynamics, improve your vendor performance, and raise your profitability and competitive advantage.
CONTACT US OR REQUEST A CONSULTATION
Our team consists of innovative and talented professionals
who are committed to our client's success.